COVID UPDATE: I know that many people are anxious to get back into the clay studio and none are as anxious as I - it's my livelihood. With that said, here is the question that you should ask yourself:
Would I be comfortable with 50 strangers coming to spend a block-of-time in my home every week for the next ten weeks?
That is the question I need to answer "yes" before opening the studio again. Everyone is doing their own risk assessment. Some think it's OK to go to indoor dining, some don't. Children are back in school, some with masks, some not. Working with clay is strenuous. When you come into Covington Clay, even with a mask, you are breathing my air and I am breathing yours. I breathe the air of every student who uses the studio, there is no way around it. Although you may only be here for two or three hours at a time, think about the air you are breathing during that time and the trust you need to have in the risk assessment of the person who left the studio just before you arrived (whom you have never met). About 1/4 to 1/3 of my students are between 21 and 35 years old. The rest are in a high-risk age-group for Corona virus (including me). That's not a good combination for viral safety. That's where it stands. Sorry, I didn't have anything to do with this disease or with anyone's current boredom, but I have to make decisions based on science. I will post the next round of classes as soon as I know when they will happen. I think we are in for a very long fall and winter with this virus, so I don't anticipate running classes again until late spring or early summer 2021. Stay out of bars, wear your mask, don't take stupid risks, and then we can get back to working in clay in our incredible studio. -- Rick
We've been providing pottery classes to the Northern Kentucky and Cincinnati area since 2008.


Beginning and advanced students are welcome.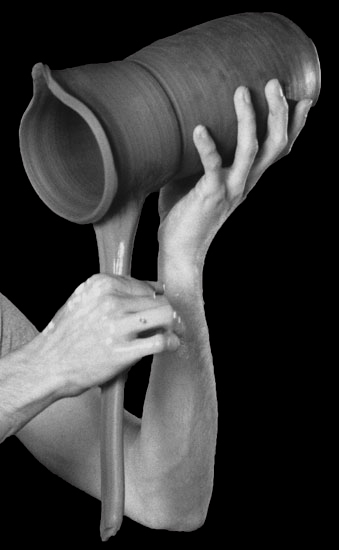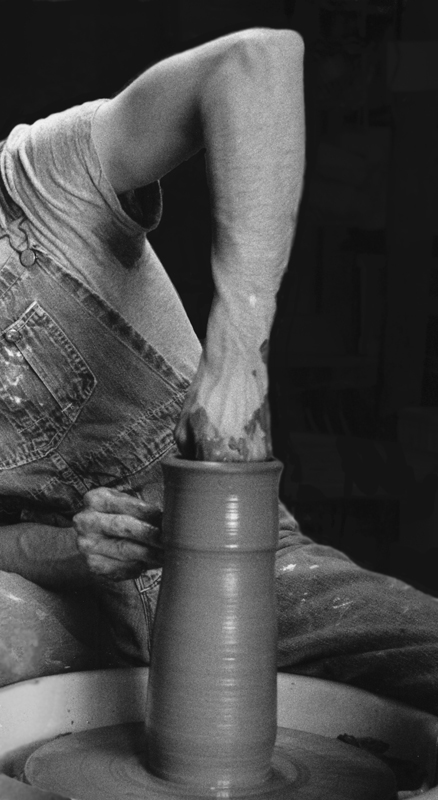 Our adult classes run in seven-week sessions. Students may choose either a pottery wheel class or a handbuilding class. Beginners will find that the pottery wheel requires some patience and practice. The handbuilding class may be more immediately gratifying. We have a long success record teaching both. Neither class accommodates finger nails. You will have to cut them before the first class. They grow back.

For more experienced students we offer the opportunity, guidance and encouragement to improve skills and develop a unique style. While we encourage entering the marketplace, our studio is not the place for production work or cottage industry. Our emphasis is on teaching, learning and improving.


We also conduct one-day corporate team-building workshops.


For children, we teach group workshops for Girl Scouts, Boy Scouts, 4-H and home-school groups. These are one-visit workshops that last about two hours. We also offer parent/child workshops which require two visits to the studio. The first day to make the pottery and the second to decorate and glaze it. The adult and child each make their own piece.


At the current time, we do not offer "date nights" on the pottery wheel. Our experience is that a student's ability on the pottery wheel is extremely limited during a one-time session. If you commit to invest the time in seven classes, we have a much better chance for your success.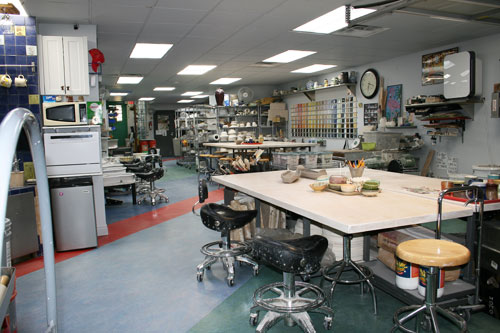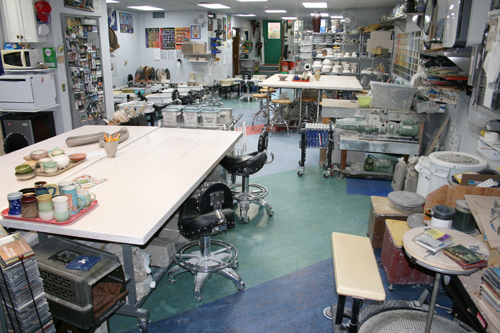 you don't have to be angry to throw pots...™