a pottery studio and gallery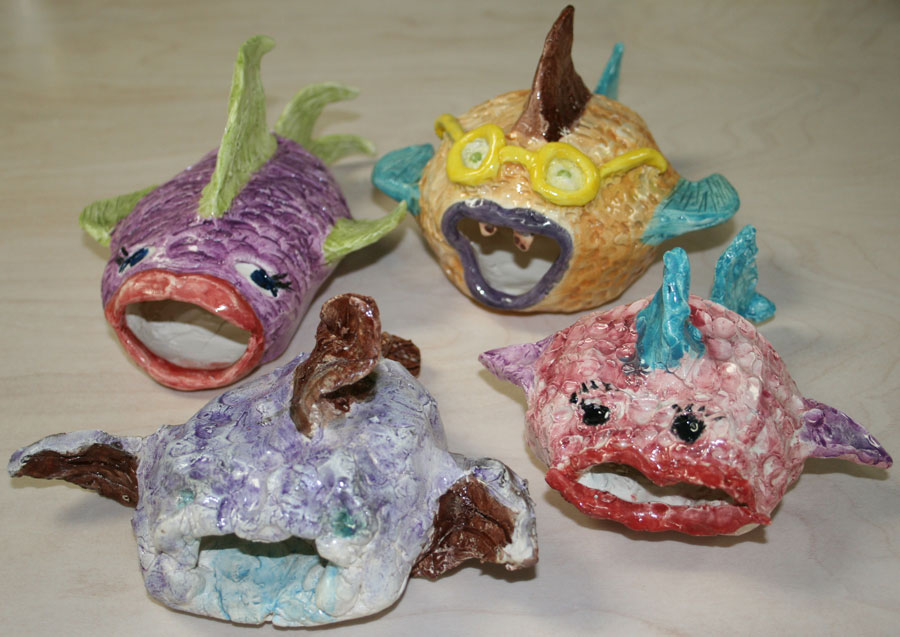 During one of these workshops, both the parent and child make their own pottery. We arrange two visits to the studio, usually about two weeks apart. When you first arrive, we decide what type of pottery you would like to make. We have examples in the studio of things that are more expressive and sculptural, and examples of projects that are functional (you would be able to eat and drink from them when they are finished). We hand-build these projects at the table. They are not made on the potter's wheel. After your first visit, the pieces dry and are bisque fired. On your second visit, we decorate and glaze them.
We are fairly flexible with these programs. The first session is at least two hours and sometimes goes a little longer, depending on the projects. The second session is not usually as long.

The total cost is $100. Additional children are $50/each.

If you think this is something that your family would enjoy, please contact us. We often schedule these on Saturday or Sunday mornings, but weekday evenings could also work.
you don't have to be angry to throw pots...™